Are you a gadget lover? Or Techno Savvy and wants to wear technology gadgets? Then 'Noise' is a perfect choice for all Indians. The brand 'Noise' has already created big Noise in the market of wearable gadgets and accessories. Indian consumers love to catch new trends in technology gadgets in a budget. And that is what 'Noise' stands for. Noise makes smart technology gadgets, and accessories easily available for you, especially in a budget.
GoNoise is an online platform mainly deals in Smart Watches, Mobile Accessories, Action Camera and Audio Device for you. All products listed on the platform are top in technology and good to use. Noise takes care of all look, feel and all designs and colors of gadgets so the user can always have a better experience with it. That's the only reason, that Noise is a top-selling brand on Amazon and Flipkart for 4 years in a row.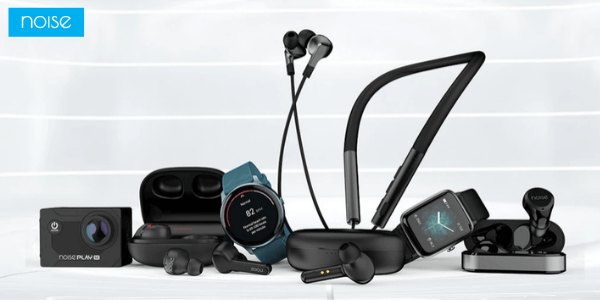 Now the young generation is more curious about look and lifestyle, and that's the reason brands like Noise ride on the wave. Earlier everyone wants to have a smartwatch, not everyone affords to have it when it comes to top brand Apple, Samsung. But Noise came into the market and change the entire definition of gadgets, makes all available at extremely low cost. Noise has won the heart of people with fantastic products. Noise makes all brand products available on its web platform 'GoNoise'. Also, you can buy the same from Amazon and Flipkart as well.
But buying Noise products from its own platform 'GoNoise' is more beneficial for users. As platform allows to claim extra discount by applying noise discount code or Noise coupons. Even here at GoNoise, every user can view all details about each product, its variants, Colors, and Use cases. Also, the user can have a noise discount on each purchase at Gonoise.